Delegation of Government of India & Government of Karnataka IT-BT officials visited IIIT, Bangalore on 28th & 29th January 2019. Each session included 40+ delegates representing different states and central government and were visiting to understand the work happening in the Innovation Centre and also to interact & understand the Innovations being worked upon.
The meeting and presentation happened in MINRO Centre, Ramanujan Block. Apart from the presentations from research labs and centres of excellence at the college, HealtheLife, HyperReality & IOTRACX spoke about their work in the context of their spcial impact collaboration with the college.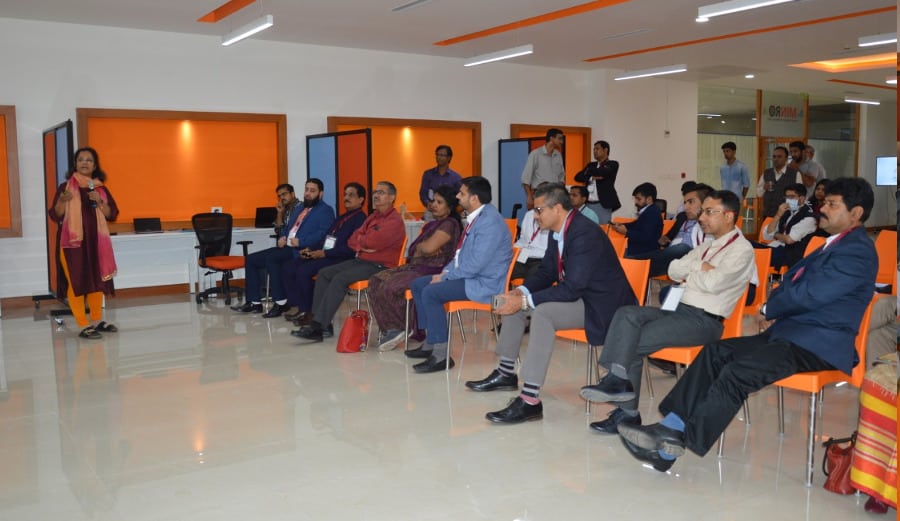 Rupa rao and Dileep V S made presentations to the delegates on 28th and 29th respectively along with Divyaraj from Electronic Health Research Centre(EHRC@IIITB). The presentations focused on our research collaboration for the development of public use EHR platform and the Karnataka Mental health Management system.
Many of the delegates found the work happening in the Innovation centre of interest and were keen to know more. We are hoping to be given an opportunity to work with some of them later.