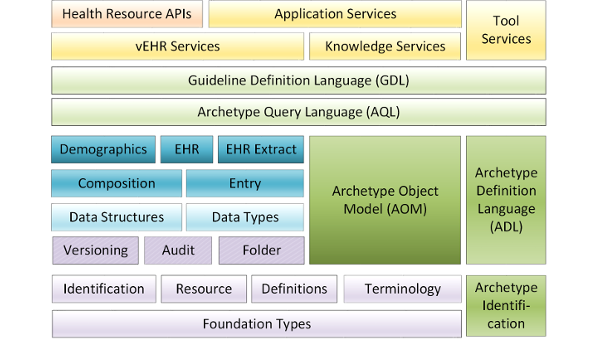 OpenEHR is a virtual community of technology and clinical domain professionals working on developing specifications for ensuring Universal Inter-operability of all electronic health data. It's approach is multi-level, single source modelling within a service-oriented software architecture, in which dynamic models built by domain experts(Archetypes & Templates) and stable information model built by technologists exist at different levels within the application. Using OpenEHR specifications, it is now possible to build an EHR repository independently of content specifications enabling a new generation of EHR systems that routinely adapts to new requirements.
The international library of openEHR archetypes (CKM) currently contains about 500 archetypes and 6,500 data points which have been modelled by clinical professionals and health informatics experts without any technological knowledge of the final EHR systems.
Our EHR.Network cloud EHR platform is build on OpenEHR RM and so can incorporate any clinical model built using OpenEHR specification.
For more information, please visit OpenEHR website.