Let us empower you
There's nothing to buy, set up or manage - log in, get going and pay only for what you use
Go to Resorts
Resorts
We empower your team with shared information, improve processes and create better customer value and trust through consistent and shared documentation. Let your customers keep finding value in you.
Clinics
Let us help you build a digital healthcare practice, use the shared documentation to build a loyal customer base and demonstrate the effectiveness of your care practices.
Go to Hospitals
Hospitals
Upgrade your game through standards compliance and technology driven care delivery. Bring consistency and continuity of care through real time secure documentation.
Go to Medical Colleges
Medical Colleges
Use real time data gathered during care process to build a healthy research ecosystem. Create high quality professionals through real time interface to live case sheets. Enrich students with digital healthcare training.
AyushEHR
Wellness - Delivered, Documented and Validated
Modern technology to deliver traditional healthcare
AyushEHR helps Ayurveda, Yoga, Naturopathy and other wellness practitioners streamline treatment processes, deliver better care and empower customers with care information. It is aligned to EHR standards, cloud based and economical. By leveraging the OpenEHR RM and SNOMED CT, we support evolving clinical practices and information models. AyushEHR is highly flexible and adapts to your growing business requirements. AyushEHR is for Doctors, Therapists, Management and Staff. It ensures that patients have ownership of treatment details helping centres to remain connected with their guest to ensure effectiveness of treatment.
Secure by design - Segregated Demographics & EHR

Analytics ready by design - Modelled and coded data using OpenEHR RM & SNOMED CT

Computable by design - Data coded using SNOMED CT at capture

Ayush ready by design - Custom clinical models for Ayush practices
Sign up for a free 2 month subscription to AyushEHR
News & Posts
Listen in for updates, information and titbits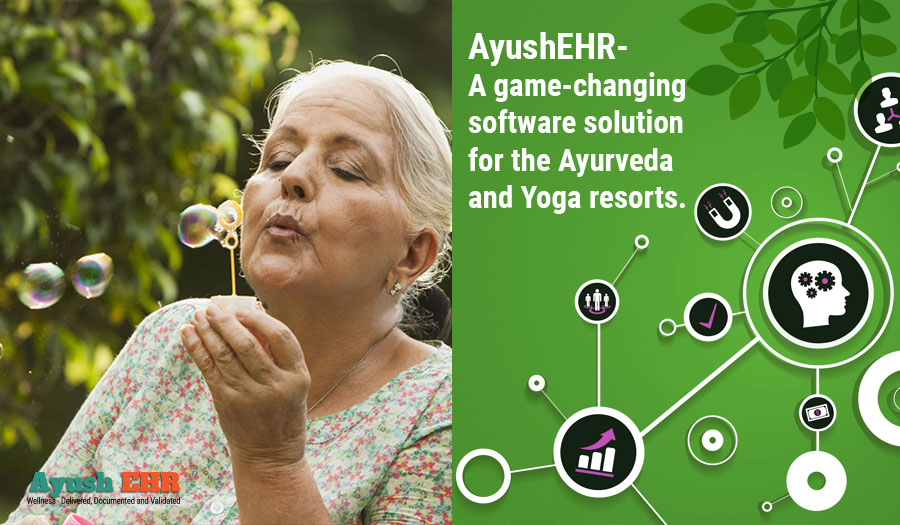 Previous
Next