Ayush EHR our Solution for Ayurvedic, Yoga and Naturopathy Practitioners was demonstrated during the recently concluded Advantage Healthcare Event from October 12 to 14 2017, at Bangalore International Exhibition Centre. The FICCI event was focused on accelerating the growth of Medical Value Travel from current 15% to 25% to make it a 9 Billion USD industry by 2020.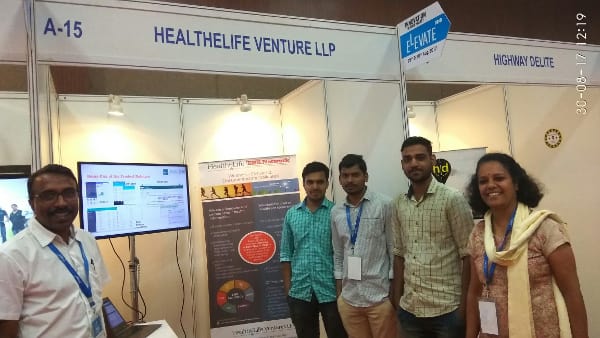 The Exhibitors at the event included multi-specialty hospitals, medical value travel operators, Ayurvedic, Yoga and Naturopathy Centres and Government Agencies such as AYUSH, Tourism and NABH.
We connected with AYUSH practitioners who visited and exhibited and invited them for a demo of our offering. We received positive feedback and will follow-up in the coming weeks. A second segment that we connected were the Medical Value Travel Operators, there was key interest from multiple players in the segment to move up the value chain by offering EHR based service to their customers. The third segment of players we met were companies offering health care services starting from market place to connect individuals to wellness providers to IOT based home care solutions. Health information management using our standards aligned, inter-operable EHR.Network platform was explored.
Overall in spite of the heavy rains in Bengaluru, we were heartened by the footfall and interest shown by visitors to our booth. We have generate good leads and hope to get early customers for our AYUSH EHR.