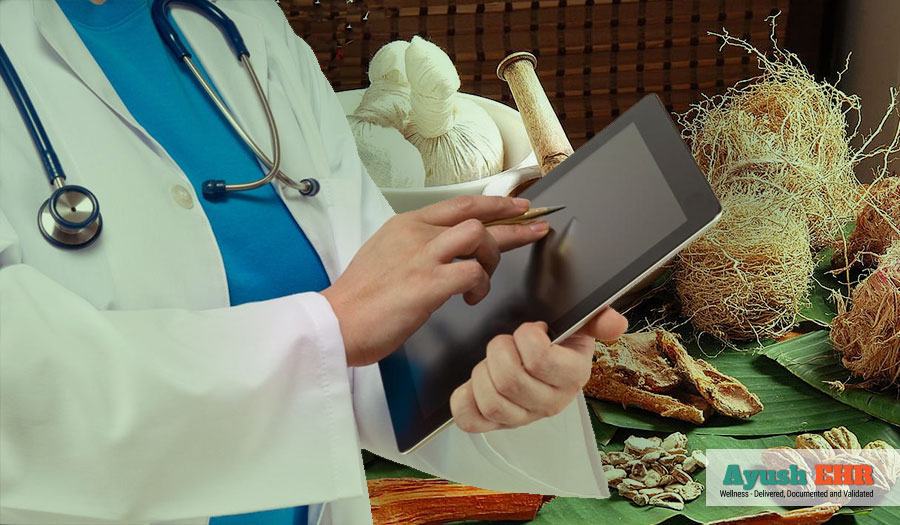 Electronic medical records(EMR) is one of the revolutionary innovations in the medical sector. It allowed clinicians, doctors and wellness practitioners to adopt a uniform and a more optimized tool to diagnose illnesses and ailments, come up with tailored treatment agendas and even know intricate patient related information like pathogens, side effects to certain medicines and more.
As the use of EMRs grew, the need to standardise the way an Indian citizen's health information is managed electronically was felt. This prompted the Indian Ministry of Health and Family Welfare(MOHFW) to adopt the Indian electronic health records standards in 2013. This first version has since been enhanced with the release of version 2 in December 2016. The standards from the best and tested methodologies from around the world were evaluated by a committee formed for this purpose in formulating these standards. The committee constituted of medical practitioners, technologists, government officials, and expert practitioners. The standards set were meant to evolve over time, accommodating newer revisions and modifications as required.
Now that the standards for the country have been formalized, a wider understanding of these standards is required to quicken it's pace of adoption and hence derive its benefits for the country. So, HealtheLife has come up with an initiative to dedicate one article every week to make the understanding of EHR standards and their application easy for everybody.
The need for Meaningful Electronic Health Records
The Indian Electronic Health Records Standards believes that a medical record can be really meaningful only when it is managed conitinuosly from the time of an individual's birth. Since electronic health records are contains a person's crucial medical data, it is important to record all the instances of clinical encounter. Each clinical encounter signifies a change in an individual's health and every record could be significant in managing any ailment developing in later stages in life.
Hence, for proper diagnosis and treatment, it becomes evident that the EHR data is arranged in a fashion that is based on time and relevance to provide a brief summary of any event related to personal health to clinicians. With the access to self-care devices, it has become now become easier for individuals to record meaningful medical data regularly for long term advantage.
The Purpose of Meaningful Medical Records
Some of the major reasons why clinical instances should be recorded every single time are to –
Pave way for evidence-based healthcare
Implement predictive analytics for personalised healthcare
Foster quick and optimum diagnosis of ailments
Minimise or eliminate the duplication of diagnosis and imaging examinations
Minimise or eliminate the harm caused by clinical errors and oversights
Improve transparency and trust in Patient/Care giver relations
Improve the access to and affordability of healthcare
The Need for Electronic Health Records Standards
Over the long life of any person, the instances of clinical care or visit spans across multiple providers and care practices (Allopathy, Ayurveda, Homeopathy etc). If the stated purpose of electronic health records has to be achieved, all these resources from multiple backgrounds have to be brought together in a meaningful way.
And this can be achieved only through a pre-defined set of standards for collection and sharing of clinical information. The ball has been set rolling in this direction with the Ministry of Health and Family Welfare(MOHFW) notifying the Indian EHR standards for the capture, storage, retrieval, exchange and implementation of analytics.
This section every month will analyze the significance and importance of these standards for better healthcare deliverance and creating a framework for formulating better evidence based treatment agendas.
As part of our commitment to furthering the adoption of Indian EHR standards, we have aligned our clinical information platform – EHR.Network – to evolve with the standards. Further, to enhance the scope of standards adoption to include AYUSH healthcare practices, we have also created AyushEHR, a clinical information management solution for the Ayurveda, Yoga and Naturopathy practices. You may read more about them on our website.